November 3, 2021 Dear Stevens High School Parents, Guardians, Students, and Staff, This letter is to communicate that at Stevens, there have been two additional positive cases of COVID as of yesterday, November 2nd, 2021. Per standard protocol, please follow the recommendations as outlined by the NH Department of Health and Human Services (DHHS). Unvaccinated students who are found to be positive must quarantine for 20 days, if they are not able to completely isolate themselves within their family and community. The recommendations may be found here: self-observation guidelines. I have included the following documents for you to reference regarding quarantining, self-observation, and isolation: file:///C:/Users/patricia%20barry/Dropbox/My%20PC%20(SAU-06501)/Downloads/school-childcare-toolkit-2021-2022%20(3).pdf file:///C:/Users/patricia%20barry/Dropbox/My%20PC%20(SAU-06501)/Downloads/self-isolation-unable.pdf file:///C:/Users/patricia%20barry/Dropbox/My%20PC%20(SAU-06501)/Downloads/self-isolation-able.pdf If you have any questions or concerns, please contact our lead nurse Roni Januszewski,RN at
vjanuszewski@sau6.org
or your school nurse Ruth Smolnik, RN via email at
rsmolnik@sau6.org
. Thank you for your continued efforts in keeping our schools and community safe during these times. We will continue to mask, social distance, and sanitize as directed by our Matrix. Our top priority is to keep our students happy, safe, and in school. Please remember to complete the home screening tool daily, and if you're not feeling well, please stay home. Sincerely, Patricia Barry Principal, Stevens High School 603-543-4220 ext. 1004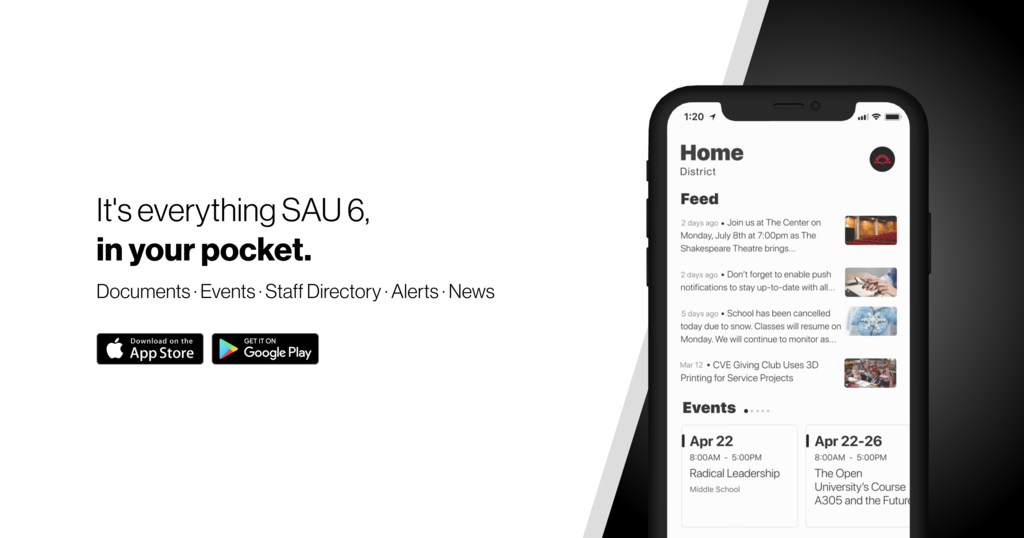 As the holidays approach, SAU 6 will again be partnering with local agencies to provide food boxes at Thanksgiving and Christmas. If your family is in need, please reach out to Ms.Porter by Friday November 5, 2021.
cporter@sau6.org
, 6035434220 x1049 After signing up, families will be provided with pick up information.
Reminder that Parent/Teacher conferences are virtual this year and will be taking place from 12:30 - 8:00 p.m. Please contact your child's teacher and/or school counselor to set up a time to meet on that day.
October 29, 2021 Dear Stevens High School Parents, Guardians, Students, and Staff, This letter is to communicate that at Stevens, there have been two additional positive cases of COVID today. Per standard protocol, please follow the recommendations as outlined by the NH Department of Health and Human Services (DHHS). Students who are found to be positive must quarantine for 20 days if they are not able to completely isolate themselves within their family and community.  The recommendations may be found here: self-observation guidelines.  I have included the following documents for you to reference regarding quarantining, self-observation, and isolation: file:///C:/Users/patricia%20barry/Dropbox/My%20PC%20(SAU-06501)/Downloads/school-childcare-toolkit-2021-2022%20(3).pdf         file:///C:/Users/patricia%20barry/Dropbox/My%20PC%20(SAU-06501)/Downloads/self-isolation-unable.pdf file:///C:/Users/patricia%20barry/Dropbox/My%20PC%20(SAU-06501)/Downloads/self-isolation-able.pdf If you have any questions or concerns, please contact our lead nurse Roni Januszewski,RN at
vjanuszewski@sau6.org
or your school nurse Ruth Smolnik, RN via email at
rsmolnik@sau6.org
.  Thank you for your continued efforts in keeping our schools and community safe during these times. We will continue to mask, social distance, and sanitize as directed by our Matrix.   Our top priority is to keep our students happy, safe, and in school.  Please remember to complete the home screening tool daily, and if you're not feeling well, please stay home.  Sincerely, Patricia Barry Principal, Stevens High School 603-543-4220 ext. 1004
Reminder that all students should have returned the Acceptable Use Policy for Technology so they could receive their district Chromebook. The expectation is that students arrive each day with their computer charged and ready to use for class. We do not have loaners available and students who do not come to school prepared will received detentions from their teachers. Please help your student be ready for academic success by ensuring that they always have their charger with them and that their computer is fully charged at the start of each school day.
Reminder that this Friday is an Early Release Day. Students will be done with classes at 10:08 and lunch will be served as a grab and go until busses arrive at 10:36.

Did you know SAU 6 is developing a mobile app? You can find it in the App Store or Google Play Store!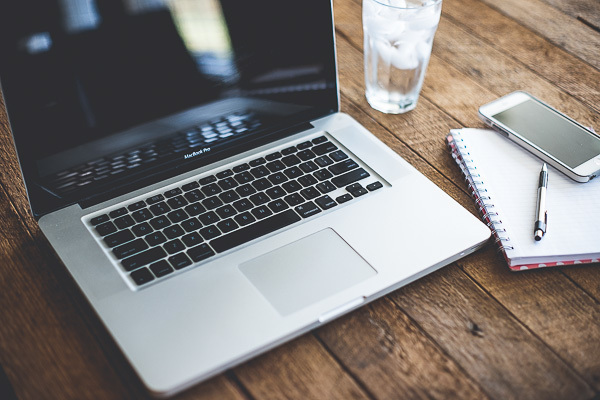 Welcome to SAU 6!